Halloween craft on a budget: Mickey Mouse Jack o' lantern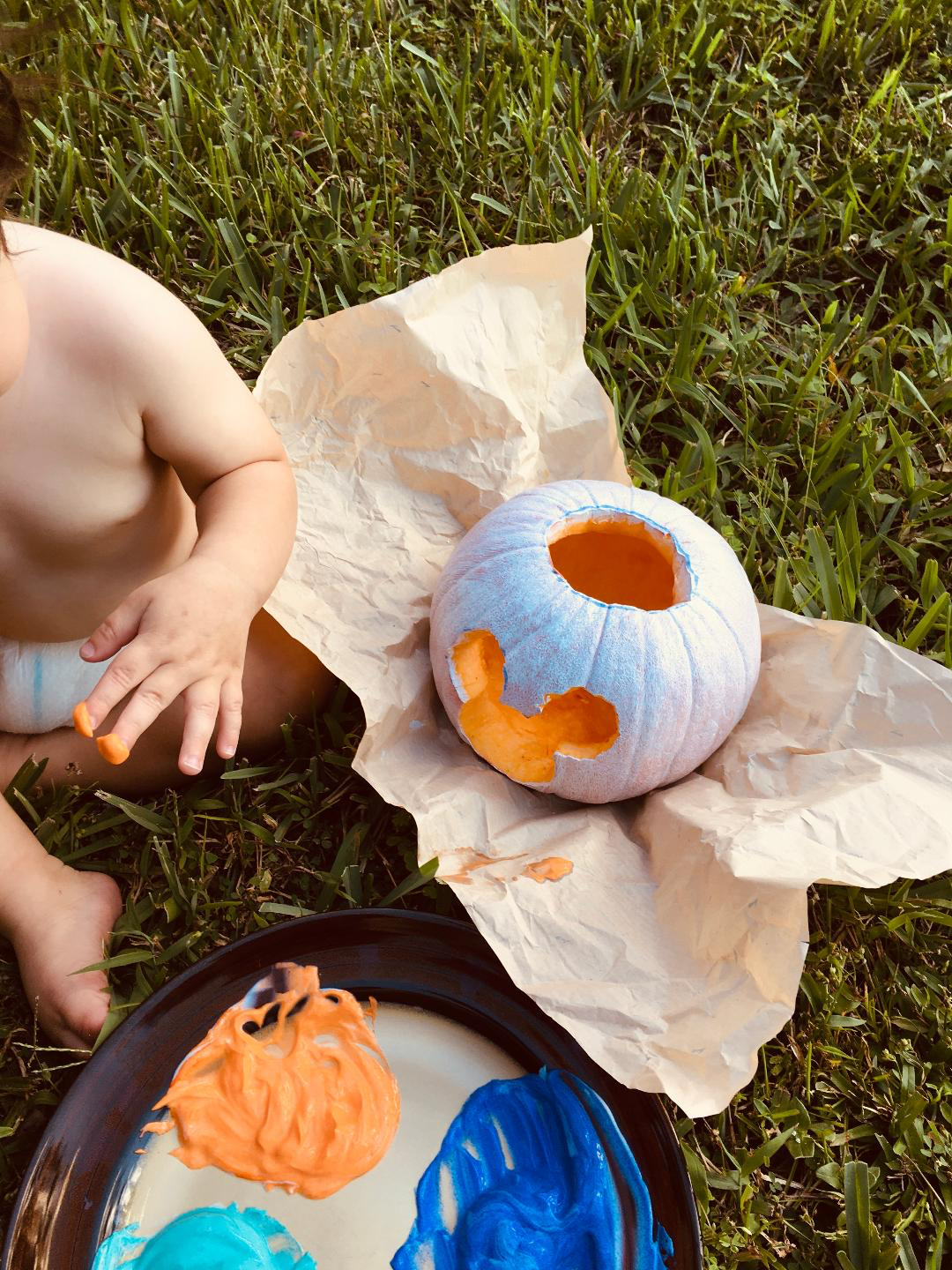 I'm a mama on a budget, and love to save money where I can! I wanted to share this super easy and cheap craft just in time for Halloween! The thing I absolutely love about it, is that Marek can get messy with some healthy finger paint! If you have a little one who is sticking everything and anything in their mouth and are also wanting to be more health conscious, this one is for you!
Things you'll need:
1 mini pumpkin
Serrated knife or pumpkin carving knife
Sharpie or marker
White craft paint (optional)
Greek or any white colored alternative yogurt (I have done vanilla coconut yogurt before when Marek had his milk protein allergy. It turns out just as good!)
Food dye colors of your choice
Directions:
I started the Mickey Mouse outline with a few circle kitchen items, no need to buy stencils! You can use two different sized, circle measuring cups. The bigger measuring cup for the head, and the smaller cup for the ears. I would first start the outline with Mickey's head, and then add the ears. I traced them with a black sharpie.
Once the pumpkin was carved, I painted it white so his finger paints would show up better. Since I used the yogurt alternative to finger painting before, I knew it would be less pigmented than regular craft paint.
Waiting for the white paint to dry, I mixed up about 1/3 cup of plain greek yogurt and 2 drops of food dye. I did this process for each color. If you are wanting a lighter, more pastel color, I would stick with one drop of dye.
Now that you are all prepped and ready, it's time for the real fun! I don't know about you, but I love watching our son get messy. We get to see him in his purest form as a kid, being curious and creative! For less clean up, I took him outside in the grass and placed his pumpkin on some paper, He spent most of the time smushing around the paint and eating it, and that's ok too! There are no rules to being creative. If we would have let him, he could have played all afternoon! This is the perfect craft if you want a moment to bond with your child while getting some fresh air. For children, the best way to connect is getting down on their level and following their lead. We pulled out the lawn chairs and soaked in this playful afternoon!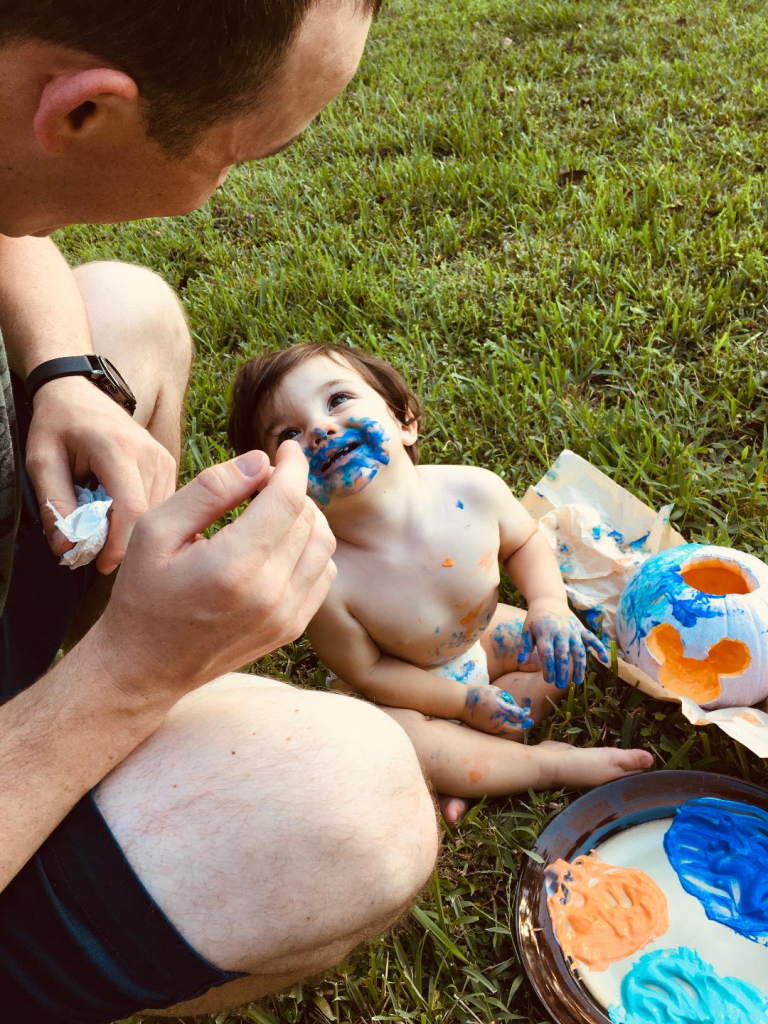 If you have already done this craft or plan to, comment below and let me what you think!
Lots of love,
Melinda
---
---